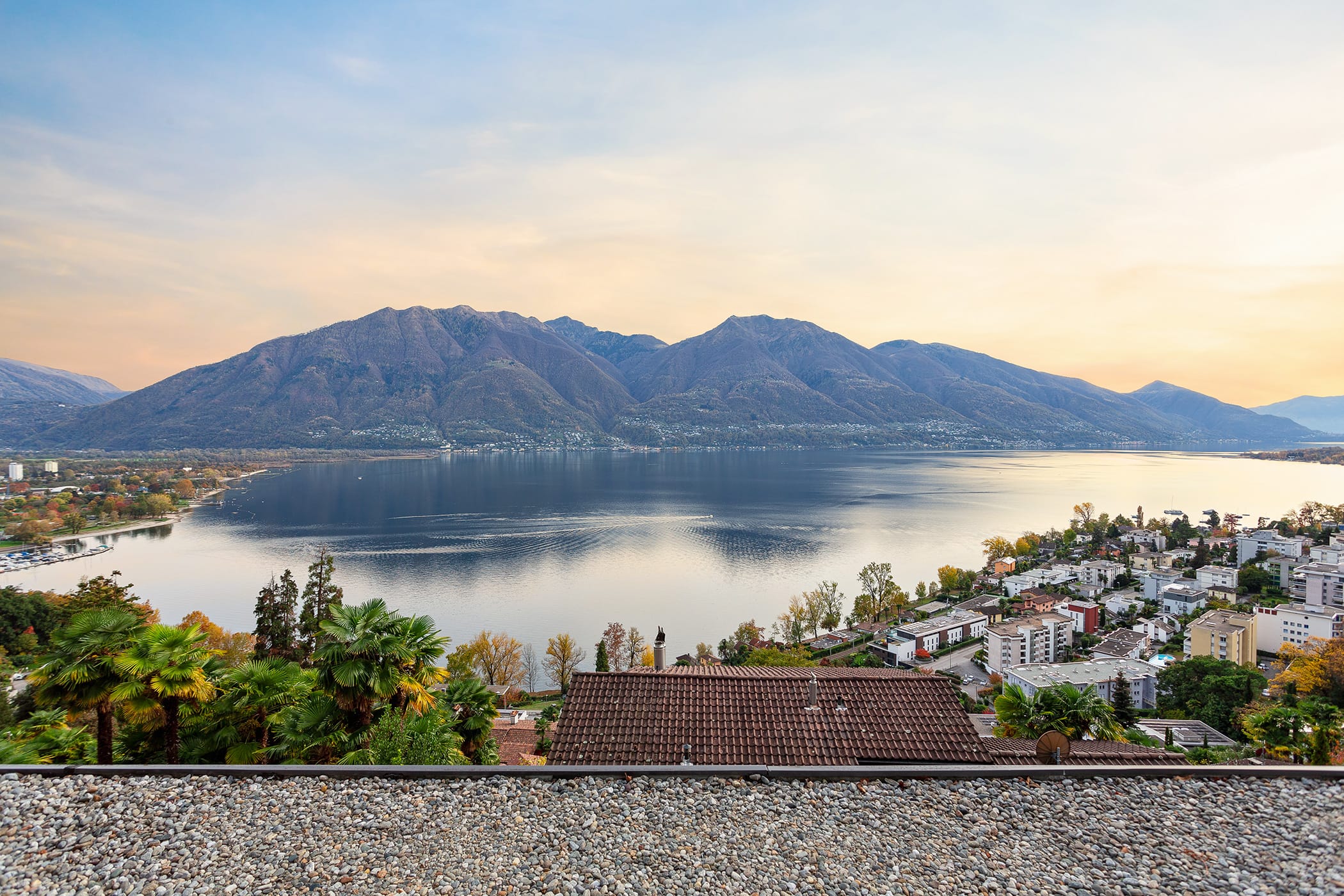 Minusio - 4.5 bedroom apartment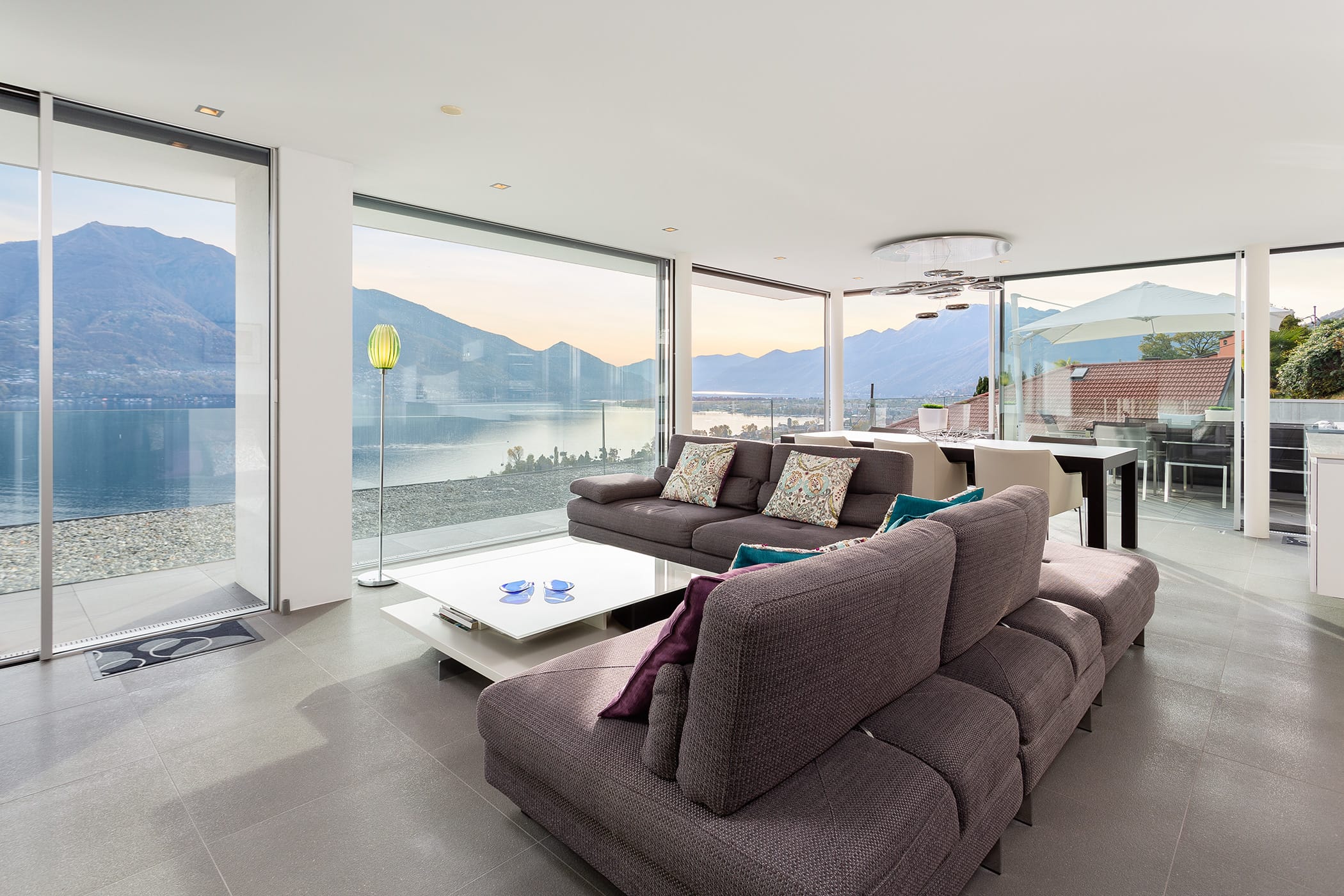 Minusio - 4.5 bedroom apartment
Object for sale
Price on request
Modern apartment, located on the hillside of Minusio with an unobstructable view of Lake Maggiore, not far from the centre of Minusio and its amenities, in a recently constructed building of 6 apartments.
Direct access by lift into the small atrium leading into the living room with its large windows, which allow a total view of the area, both to the south and to the west, a spectacular view that will last over time, since no building is possible in the adjacent areas.
Modern kitchen with island, light, bright and lake-facing, with large windows opening to the south and west, onto a generous terrace (approx. 100 m2) fully furnished and lit, allowing for a completely open-air daily life. From morning coffee to lunch or dinner, or even reading a book, and for health, the sauna with whirlpool and, to finish, a well-equipped bar that induces one to linger in complete relaxation. Especially in the evening, the illuminated landscape lends an idyllic atmosphere.
The opening of the large windows, to the south and west, thus creates an available living space of more than 100 m2, creating a magical unity of kitchen, living room and outdoor space.
The sleeping part consists of two bedrooms with a view of the lake and the surrounding area, directly from the bed.
The master bedroom has a shower and bathroom with direct access from the room. The guest room with special steam shower for use with special herbs. The study during the day, which can be converted into a room for two if required.
Spacious cellar/laundry room.
The flat is air-conditioned.
The property is completed by 2 covered parking spaces in the communal garage and 2/3 parking spaces in the large private garage, which is only available to residents of this flat.
| | |
| --- | --- |
| Type of object | apartment |
| Floor | 2 |
| Bedrooms | 4.5 |
| Bedroom height | - |
| Sale area | 191 m2 |
| Usable area | - |
| Terrace area | 100 m2 |
| Cellar area | - |
| Heating system | thermopump |
| Parking spaces | in garage CHF 50,000 (4x) |
| Year of construction | 2014 |
Request documentation
Are you interested in the object and would like more information? Request documentation through this form, by writing to info@pellegrirealestate.ch or by calling + 41 91 791 63 61