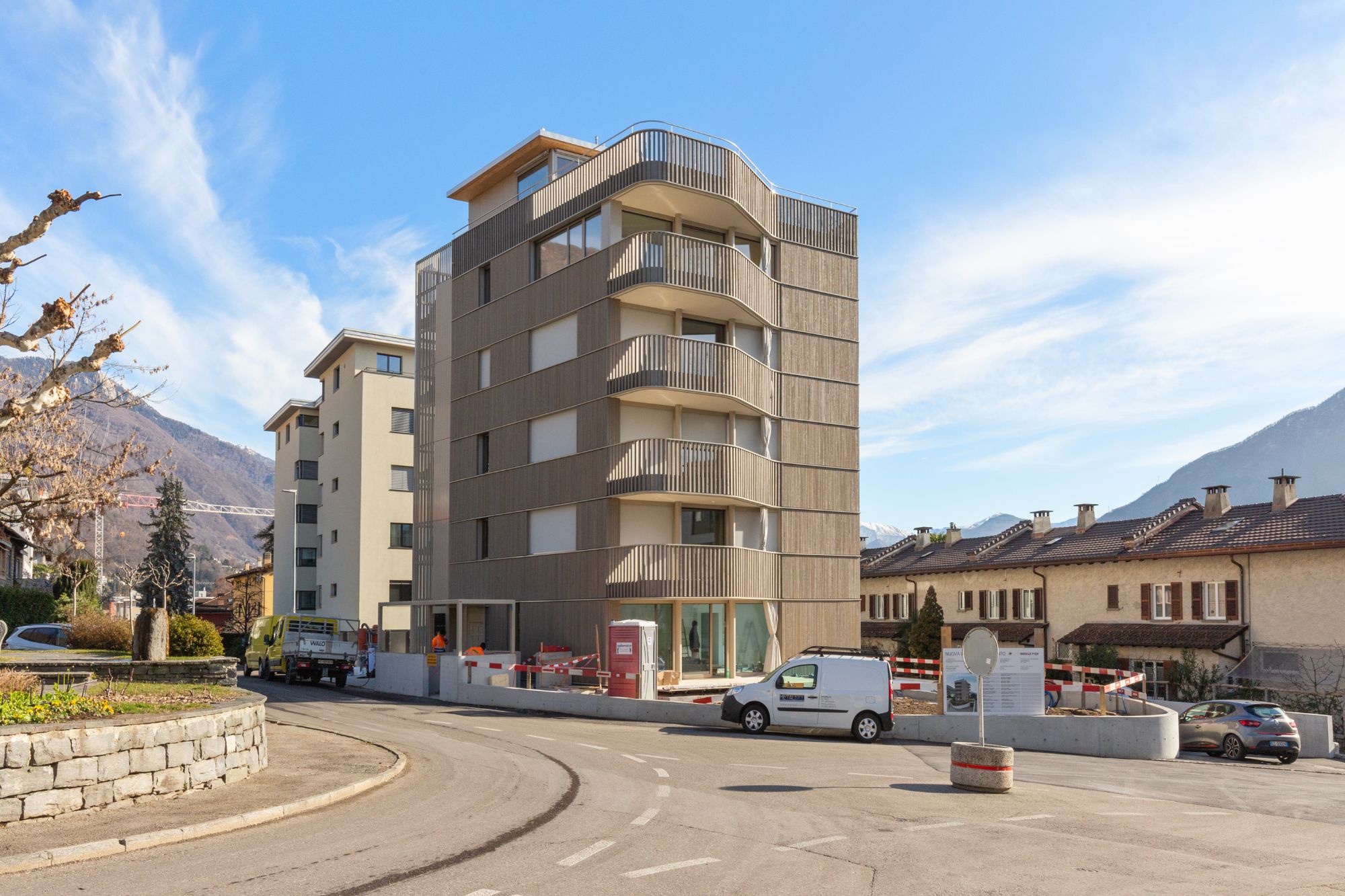 Minusio - 3.5 bedroom apartment
Object for sale
Price on request
The climate crisis and the recent pandemic have led to a rethink in the way we live and build. One's own 'four walls' increasingly represent an oasis, a good personal and family retreat, an intelligent place to work, whether one lives rented or owned.
For these reasons, aware that the sustainability and quality of a building have their price, we decided to build the Calicanto Residence according to the Minergie P-Eco standard. We believe that building in an ecological and healthy way is not a luxury but a matter of social responsibility, which combined with location, functionality and a clear architectural concept represents an important added value. Wood is the ecological material par excellence: it abounds in Switzerland, it is CO2-neutral, it reduces the grey energy of building, it insulates and breathes to guarantee a healthy and pleasant living environment.
It was wonderful, during construction, to smell the scent of wood flooding not only the building site, but even the adjacent streets. Obviously not all flats enjoy a lake view, which is why a spacious room on the roof and a large terrace was designed and provided for communal use.
A space under the sky, with a 360° view, designed for meeting and relaxing: a place for sharing and socialising, for discovering, perhaps, the stories of others.
Type of object

apartment

Floor

3

Bedrooms

3.5

Bedroom height


-

Sale area

158 m2

Usable area


183 m2

Terrace area

22 m2

Cellar area

-

Heating system


thermopump
Parking spaces


in garage CHF 50'000

exterior CHF 40'000

Year of construction


2023
Request documentation
Are you interested in the object and would like more information? Request documentation through this form, by writing to info@pellegrirealestate.ch or by calling + 41 91 791 63 61