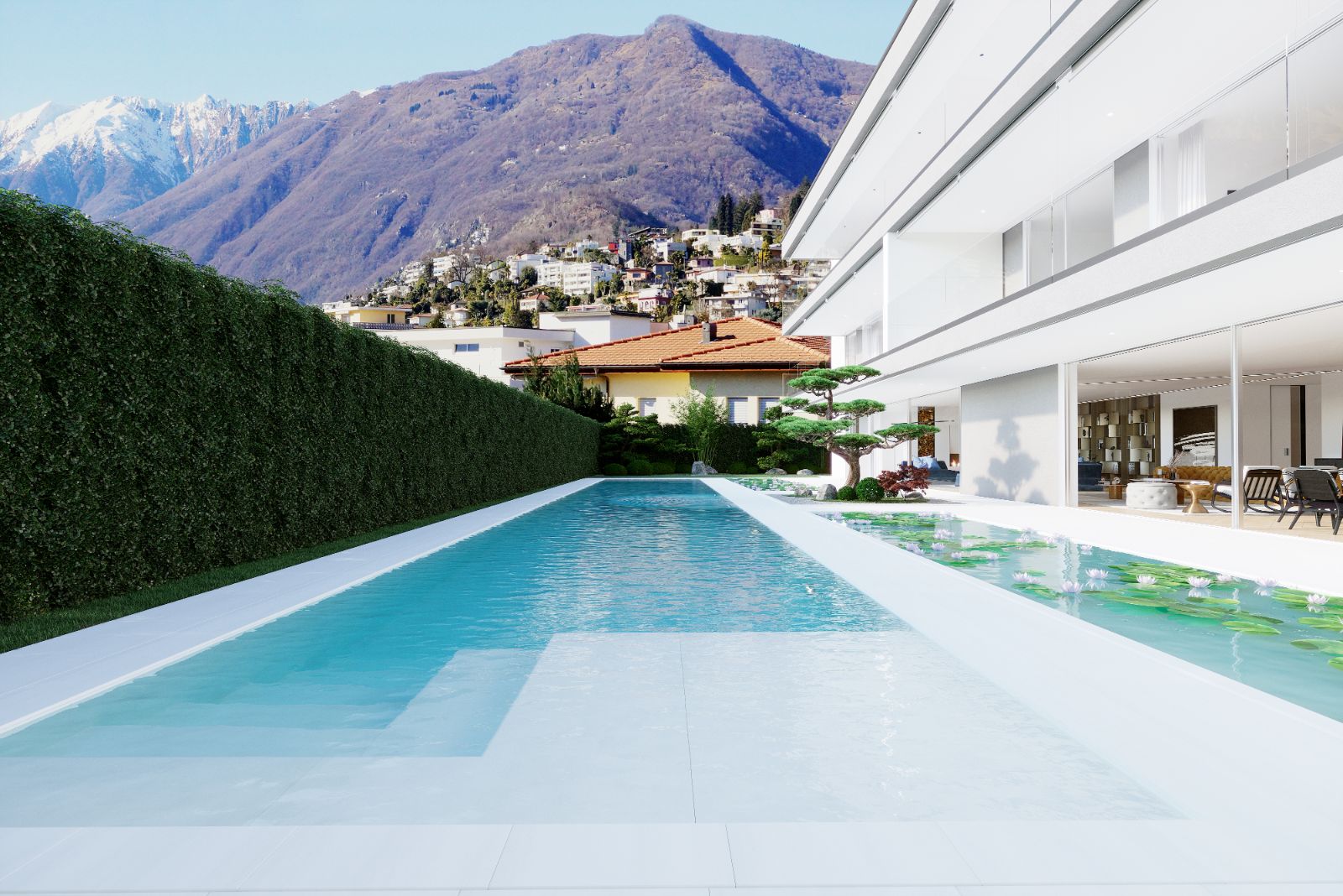 Ascona - Zen garden apartment
Object for sale
Price on request
In Ascona - the most prestigious municipality overlooking Lake Maggiore - a small residence with attention to the smallest detail will be built, characterised by its central location and a distinct residential vocation thanks to the considerable sunshine, the surrounding greenery and absolute tranquillity. Only a few steps away from the new 'Parco dei Poeti', this residence is designed for those who wish to reach the main points of interest on foot or by bicycle.
The new 'Residenza dei Poeti' is developed along clean lines that give the property a geometric elegance on three levels. These superior residential units can be modulated according to the needs and wishes of the client. In the morning as well as at nightfall, the large terraces (both covered and uncovered) and the interiors will be caressed by the sun, thus ensuring plenty of natural light.
For the flats on the ground floor, in addition to green, there will also be blue, thanks to the swimming pool that can be custom-designed and that completes the pleasure of staying in an environment worthy of the best Mediterranean spots.
Type of object

apartment with garden

Floor

GF

Bedrooms

6

Bedroom height


2.50 m

Sale area

419.33 m2

Usable area


972.80 m2

Terrace area

covered 61 m2
uncovered 167.50 m2

Garden area


251 m2
vegetable garden 7 m2

Swimming pool area


106 m2

Cellar area


26.80 m2

Heating system


thermopump, air conditioning and solar panels
Parking spaces



in garage CHF 65,000

Year of construction


-
Request documentation
Are you interested in the object and would like more information? Request documentation through this form, by writing to info@pellegrirealestate.ch or by calling + 41 91 791 63 61